100 Things to do in Queensland
What to do in Queensland Australia?
91 (43) The Coast Road, Cairns to Cooktown
The Coast Road runs from Cairns to Cooktown through the pristine Daintree rainforest. As drives go this isn't half bad. You can look forward to river crossings and picturesque waterways, magnificent beaches and rugged mountains. You can also look forward to getting stuck if you don't have a 4WD. The bitumen ends at Cape Tribulation, and another member of the top 100 Things to do in Queensland.
The Coast Road, Cairns to Cooktown
92 (33) Best of All Lookout – Mudgeeraba, Gold Coast
Stroll the easy, short 700m to the highest lookout on Springbrook Plateau in Springbrook National Park. From here you'll  enjoy the outstanding panoramic view across Mount Warning to Byron Bay and Coolangatta.
Along with the great views this is a World Heritage Area of Antarctic Beech, rainforest and abundant bird life.
As with most walks in Queensland best experienced early or late in the day. Please stick to the path and stand back from the edge of the cliffs. Scroll down for more top 100 things to do in Queensland. Follow the link below for more about this particular top 100 thing to do in Queensland.
NRMA's Secret Gold Coast – Tweed Valley/Springbrook & Tambourine Mountain day drives
93 (75) Keep Looking Down – Alexandra Range Lookout, Daintree Coast
The Alexandra Range Lookout gives you a birds-eye view of the Daintree River. You can also see Port Douglas and on a clear day, landmarks South of Cairns, the Daintree River Estuary, Snapper Island and beyond to the Coral Sea.
You'll see green that spreads in all directions and greets the ocean along the coastline.
The Daintree Coast is where the rainforest meets the sea. The Alexandra Range Lookout is a great look out to look out and see it from 🙂
Alexandra Range Lookout, Daintree Coast
94 (88) Cobbold Gorge
The Cobbold Gorge is uniquely narrow, closing to a mere two meters wide in places, with spectacular 30 metre cliffs on either side. The overall length of the gorge is about six kilometres and consists of a series of water holes and rock falls.
Cobbold Gorge tours operate daily from the local village. To cruise through this gorge is an awesome experience.
95 (54) Maroochydore – Sunshine Coast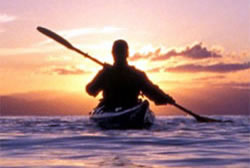 At the very centre of the Sunshine Coast you'll find Maroochydore. There are cruises, kayaking and great fishing opportunities in this aquatic paradise. The gentle light of the setting sun brings out the true beauty of this fabulous location. The smell of the ocean and the gentle rolling waves make for perfect end to a perfect day.
The Maroochydore is also graced by 25 kilometres of golden sands and inviting ocean and excellent surf beaches.
If you get sick of the sight of water (is that possible?) Maroochydore boasts 3,722 hectare of municipal reserves and 2,000 hectare of national parkland.
96 (98) Johnstone River Crocodile Farm
The Johnstone River Crocodile Farm has over 3500 crocodiles ranging in size from 30cm to a huge 5.2 metre monster weighing approximately 1200kg.  The oldest croc is 90 years old. The farm is now sadly closed but there is an alternative.
97 (96) Coen
A focal point for Indigenous Peoples, Coen is a town of around 300 people. It is situated roughly halfway between Cairns and the Tip of Cape York
Coen is a town Born out of the Gold Rush
Things to do and see include:
A trip to the Visitor Centre
Explore indigenous history and culture
Local arts & crafts
Historical buildings
Explore mine ruins
98 Rockhampton (Rocky)
Rockhampton is pleasant enough stop on the road. Attractive old buildings, tree-lined streets and the good old Fitzroy make for pleasant afternoon or lunch time break from ardors of the road.
99 (94) Hinze Dam
Hinze Dam is a pleasant spot about 15 kilometres southwest from central Nerang. You'll find a mix of Native bushland, State Forests and National Parks.  There is also pastureland in the Lumina Valley where dairy and beef cattle properties operate.
100 (97) Weipa
Visit the folks of Weipa, an isolated mining town on the coast of Cape York with a growing population of over 3,000 people.
Comalco and the Queensland state government in the early 1960s built the Weipa Township. Weipa is unique in that it is governed by a special act of the Queensland Parliament, which gives Weipa special status. Control of Weipa rests with Comalco Aluminum.
If you ever feel like owning a town talk to the Queensland Government. Weipa is, to some extent, independent from the rest of Queensland.
Weipa is located 838 km north of Cairns on an interesting road that varies from the sublime to the wished you'd stayed on the beach.
For more of the 100 Things to do in Queensland follow the links below