Top 30 Things to do in Queensland 
What to do in Queensland?
26 (22) Ballooning in the Tropics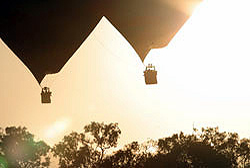 If you've never been up, up and away in a beautiful balloon then why not do it somewhere, that's, well, beautiful. It's an amazing feeling as the balloon gently lifts off from the ground with only the blast from the burner and rustle of the wind. The top 30 things to do in Queensland is off to an uplifting start.
27 (43) Jet Boating and Jet ski on the Gold Coast
There are a few options. If you haven't done this before, or not for a while, it's well worth it.
Jet Boat Thrill On The Gold Coast
Jet Boat the Gold Coast
Jet boat experience is a thrill like no other, except perhaps, Jet ski.
Guided Jet ski Tour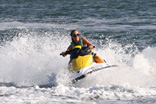 Heading up the inside of South Stradbroke island meandering through narrow mangrove channels towards Couran Cove and then returning via the impressive multimillion dollar mansions of Sovereign Islands. After your ride you are welcome to relax around the resort swimming pools or enjoy something from the cafe.
28 (52) Undara Lava Tubes, west of Cairns
If you are anything like me this will be something you want to do but don't. Either there isn't enough time, not enough cash or both. Do it anyway to experience the interior of Australia. Be one of the few. How many beaches do you really need to see?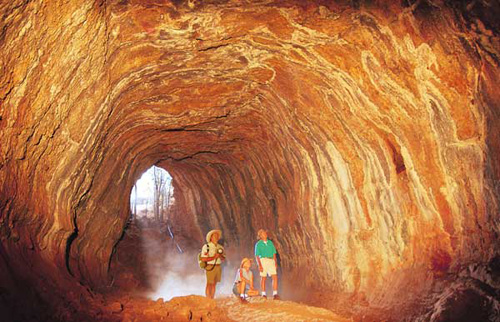 29 (16) Russell River Sports Rafting South of Cairns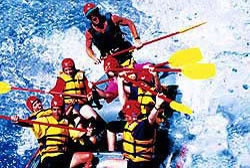 60 short kilometres from Cairns is the adrenalized Russell River for those with a taste for frothy water. With Queensland's tallest mountain Bartle Frere looking down on the action the stage is set for the ride of your life… well holiday anyway. Many a nail has been bitten, many jaws have dropped as enormity of what's lies ahead comes into view but then again far more smiling, ecstatic faces have come out at the other end. Be entranced by the dense rainforest the crystal clear water and marvel at the breath-taking scenery. Soon you'll experience the rush of the exciting rapids of the wild Russell River, the wildest top 30 things to do in Queensland.
30 (15) Mossman Gorge

Mossman Gorge is a beautiful spot only 45 minutes from Port Douglas. It is there a good idea to get there early to avoid the influx of tourist buses.
Great Swimming Holes
The Mossman Gorge is set in some of the prettiest rainforest in Queensland. Mossman Gorge has easy walking tracks and great swimming holes. It easily deserves its place in the top 30 things to do in Queensland.
Gorge on the Wildlife
There is abundant wildlife in the Gorge and if you lucky you might even capture a photograph of a Boyd's Rainforest Dragon on a mossy rock.